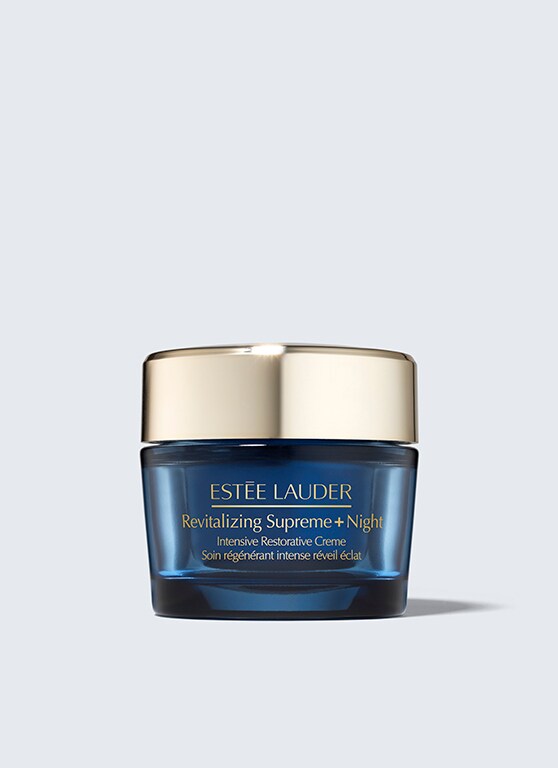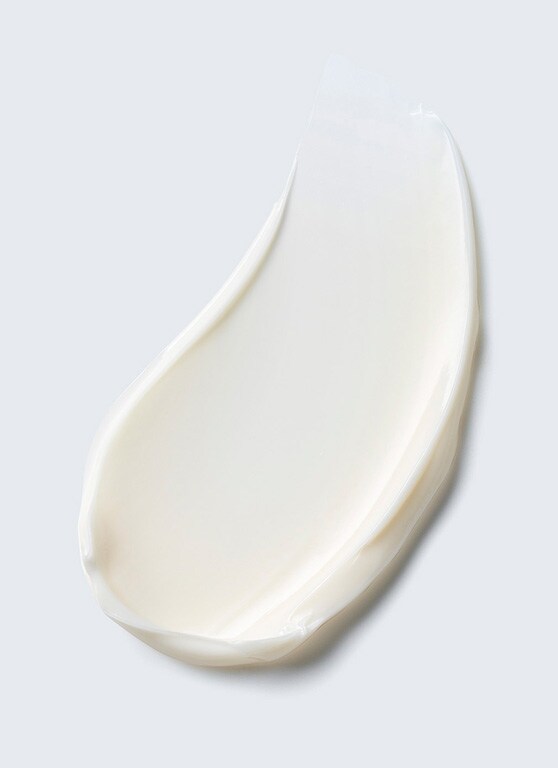 Revitalizing Supreme+ Night
Intensive Restorative Creme
BENEFIT
Firms. Lifts. Reduces the look of lines. Nourishes.
Product Details
Free Standard Shipping & Returns
Product Details
The power is within your skin. Feel firmer, look radiant, restored-more lifted. Wake up looking radiant, morning after morning.
This rich, ultra-nourishing multi-action creme is specially concentrated for night. It leaves skin feeling firmer and significantly reduces the look of lines while you sleep.
REVITALIZES with 2X concentrated Moringa Extract, and Collagen Boosting Technology to help re-ignite skin's power to help itself feel firmer, look more lifted. This is important because natural protein production peaks while you sleep.
Women agreed: 94% said skin feels firmer*
REAWAKENS a fresh morning glow. With Sea Lavender Flower Extract, it helps naturally renew and replenish skin cells overnight.

NOURISHES with Hyaluronic Acid for intense, 24-hour hydration-because skin loses water faster at night.

POWERFUL SYNERGY: The combined effects of our concentrated Moringa Extract, Sea Lavender Flower Extract and our boosting technology help amplify skin's own production of plumping Hyaluronic Acid by 80%.**
Skin is deeply replenished, renewed and cushioned. Feels soft and supple. Looks more lifted.
Suitable for your neck area.
Exclusive Moringa Extract
Often referred to as the "miracle tree," Moringa is one of the most effective Youth Power ingredients we've ever discovered. Our extract, created through an exclusive, patent-pending process, supports a powerful protein, helping skin empower multiple anti-aging pathways.
*Consumer testing on 100 women after using product for 4 weeks.
**In vivo testing after 3 days.
How to Use
Apply PM, all over face and neck. Ideal after your repair serum.
Featured Ingredients
Moringa Oleifera Seed Extract: An extract** from the Moringa Oleifera plant, which is often called the "miracle tree." Our exclusive Moringa Oleifera Seed Extract helps to "unlock" anti-aging activity in the skin and also provides anti-oxidant and anti-irritant benefits.
**patented extaction process
Sodium Hyaluronate: AKA Hyaluronic Acid, a ferment that is a powerful moisture magnet.
Opuntia Tuna Extracte: A plant extract from the Prickly Pear Cactus that helps to strengthen skin's moisture barrier.

Ingredients
BENEFIT
Firms. Lifts. Reduces the look of lines. Nourishes.
SKINTYPE
For all skintypes.
IDEAL FOR
• Multiple signs of aging
• Lifting, firming
• Lines and wrinkles
• Dullness, loss of radiance
• Dryness, dehydration
• Overnight creme
FORMULA FACTS
• Dermatologist-tested
• Won't cause breakouts, won't clog pores (non-acnegenic)
• Suitable for neck area