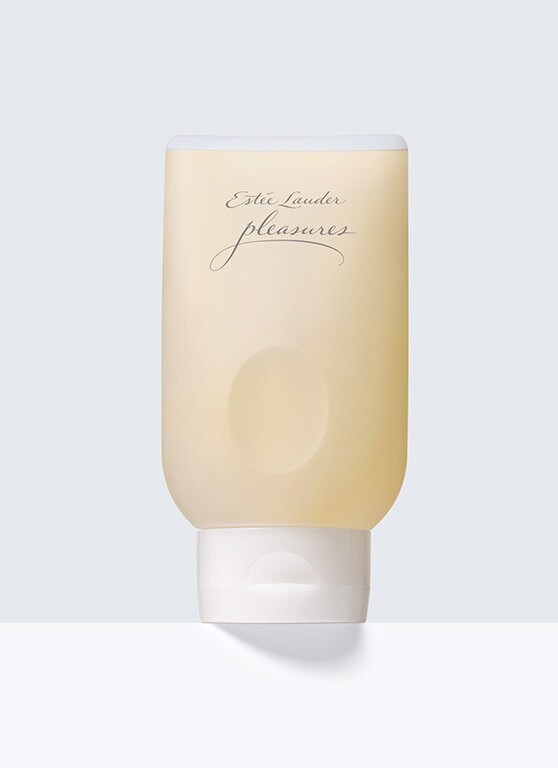 Estée Lauder Pleasures
Bath and Shower Gel
BENEFITS
Lathers richly for gently scented cleansing
Product Details
Free Standard Shipping & Returns
Product Details
Clear, refreshing gel creates a rich lather that surrounds you with the shimmering scent of Pleasures as it gently cleanses your skin.
Estée Lauder Pleasures is sheer optimism in a bottle. As uplifting as fresh flowers after a Spring rain, this sheer, sparkling floral is a delicately soft blend of notes of Lillies, White Peonies and Jasmine, all the aglow with the essence of Baie Rose
Fragrance Layering
To create the richest, longest-lasting experience, it's key to layer.
Use the body wash in the shower (or add to running water for a scented bubble bath). Finish with fragrance spray on your pulse points.
Ingredients
BENEFITS
Lathers richly for gently scented cleansing
Fragrance Feeling
Soft, Joyful, Luminous
Fragrance Type
Sheer Floral